THE ISSUES
Learn what Pete Flores believes and his plans are for our state
I am Pro Life. I support the defunding of Planned Parenthood in our state. Texas has a state agency, health and human services agency, which operates with the oversight of the legislature. We do not need to fund a nonprofit such as Planned Parenthood which has no oversight from your elected representatives.
The family is the foundation of our society. All of us wish for the sanctuary of a safe and loving environment to live, learn and thrive. A traditional family has generally been a mom and dad who love, shelter and teach their children. The family generally cares for their elderly and sick and shows them the dignity and respect they deserve. We will fight for the family and the rights of parents to raise good citizens and good moms and dads. The people of the State of Texas defined marriage as a union between a man and a woman. This was done by vote under the state's authority under the 10th Amendment. This vote by the people of Texas was overruled by the Supreme Court under the argument that Texas Law was counter to the 14th Amendment. While I disagree with the Supreme Court on this issue and stand with the people of the State of Texas under our right under the 10th Amendment, we must abide by the rule of law and this issue will come up again. Meanwhile we will steadfastly support the Texas family and keep our foundations strong.
Texas is one State under God. Texas was founded under that premise, exists as such and it is our policy that it will remain so.
As a Texan, citizen, sportsman and Peace Officer, I am a strong proponent of the people's right to bear arms, as guaranteed by the 2nd Amendment of the Constitution. I will oppose any effort to undermine a citizen's lawful possession of firearms in this state.
Gun violence has been on the forefront of the news, mass killings, gang wars.The liberal left blames it on the gun. I say that we address gun violence by vigorously enforcing the laws we have on the books and further enhance penalties in any crime committed with a gun. Taking away the guns of lawful citizens to satisfy a liberal agenda while coddling the criminals is not good public policy or law. I will fight for our right to bear arms and will work to insure that Texas vigorously prosecutes those who engage in criminal activity against us with a gun.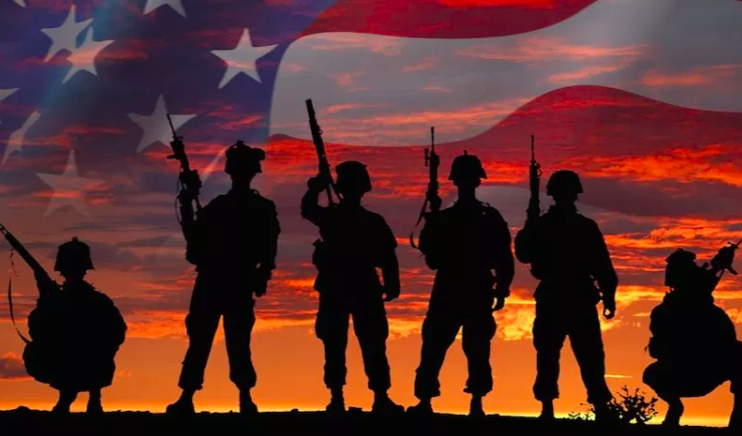 We are free because of the people who have stepped up to keep us free. Our military veterans must be honored and our commitment to them met. As the son of a father who spent his career in the Air Force and a mom who followed him around the world, I personally understand the sacrifice they and others who served made to keep us free. I will be an advocate for our veterans in the senate. They kept their word to us and we shall keep ours to them. I will strongly support the men and women who serve us as peace officers, firefighters and first responders. You place yourself in harm's way on our behalf, I will advocate on your behalf in the senate.
Our quality of life includes having clean water, wild places and wild things. Our state's wildlife resources and its land, waters and woods are among the best in the United States. Our State Parks in District 19 attract visitors from around the world and contribute millions to the economy and community. It should be noted that Texas is 97% privately owned and that our landowners are the primary stewards of our state's wildlife; we should never take them for granted. The North American Wildlife Model is the best in the world, and the result of it is all around you – quality wildlife diversity that supports a multi-billion dollar economy to Texas. As a person who has devoted a career to conservation, I will work to protect our state's natural resources and work to keep Texas the envy of the nation.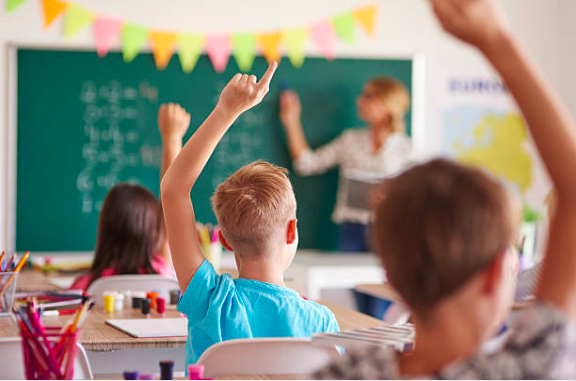 The education of our children is key to the success of our State. Quality education should not be the exception but the rule in Texas. Our teachers and our parents share the same passion, the welfare and success of our children, working together, they know what is required and needed by the children of Texas. A bureaucrat, corporation or non-elected official does not know better than our teachers and parents. I support more teaching to learn than teaching to the test. Our teachers must have a fair market value wage and a sound retirement; they serve with purpose. State funds must be allocated with more emphasis on the course and subject than administration and special projects. I support Governor Abbott's 60/30 TX plan, which envisions that by 2030, at least 60% of Texans aged 25-34 will have a postsecondary credential or degree.
I do support a voucher program, as a parent should have a choice where their child goes to school.
Landowner rights, such as ownership of groundwater are established in Texas and should be preserved. The use of eminent domain must only be used by a government entity only when it has been demonstrated that the Interest of the community is clearly the issue. Use by a non-governmental entity should be forbidden. A community must have input and approval before eminent domain is authorized and the property in question shall be paid by the government entity at no less than current fair market value. Should the property end up not being used for the purpose intended by the condemnation, then the property owner should have the option to buy it back at the price paid, with all interests restored.
Public Safety is one of the primary services of government. The ready availability of quality first responders such as Police, Firefighters and Emergency Medical Technicians is of the utmost importance to our campaign. As a citizen of District 19, I expect our first responders to be well supported, equipped, trained and professional. As a State Peace officer, I expect to serve with integrity and work together with local, state and federal agencies to provide a fabric of protection and service to meet the needs of us all, from the cities to our rural communities to our borders. Effective public safety is done with a holistic approach involving agencies, communities, families and our schools all working together to provide for a safe home, school, community, state and nation. This provides for a quality of life that you expect and deserve. We will work hard at the Senate to keep Texas safe and secure.
Our borders must be secure and our communities must be safe. I strongly support our state's efforts to secure our borders and to identify and dismantle transnational criminal organizations and gangs in our communities. My many years of experience working with local, county, state and federal law enforcement has given me insight and knowledge of this issue and the understanding of the dire consequences to us all if we don't act. We will make Texas borders secure and a bad place to be for criminals and gangs. We are and must remain a state where the rule of law reigns.
I am a strong believer that our government should be run according to the Constitution of the United States and of the Great State of Texas. We should not stand by at any time and allow anyone to impose any law or regulation that is not constitutionally valid. As a Texas Peace Officer for 27 years, I took an oath to defend and protect the Constitution and I have and will continue to do exactly that as your Senator.
Texas is a world leader in the production of oil and gas. Our Landowners, producers, consumers and the economy all benefit tremendously from this critical industry. It is our position to work diligently to see that Texas is an energy industry friendly state through incentives, sound policy and regulation that works with the energy industry stakeholders and not against them.
In the vast areas of the district that have an abundance of sunlight and wind but little fossil resources, we commit to promoting solar and wind power generation in the district. The combination of oil, gas, solar and wind power will continue to provide jobs, positive economic impact and contribute to the energy independence of America.
I am a supporter of a conservative fiscal policy in the state budget. Our priorities must be funding what we need, before what we would like. State funds once allocated should be to provide the best services and fees should only be collected and used for the purpose they were intended. Texas roads should be the best roads; our communities and our economy depend on it. I will work diligently to keep our state's transportation infrastructure sound. The state's rainy day fund should be maintained and our budget balanced. Our state's economic growth and development is critical to us all, and there should be no self-imposed barriers to that end. It is important that businesses be created and imported to Texas. Business makes jobs, jobs drive the economy and our citizens prosper. Taxation that hinders robust establishment and growth of business such as the franchise and inventory tax should be eliminated. Oversight of the County Tax Appraisal Districts by the State Comptroller should be increased to provide an improved check and balance to those entities that levy property taxes upon us all.
The Texas Budget is 209.4 billion dollars and a rainy day fund of 11 billion. It is our policy that we will work diligently to preserve a balanced budget, spend conservatively and maintain a rainy day fund to keep our Texas financially free. We will work to insure that we cover the "what we need" before "what we want". The legislature's primary responsibility in the session is to write a budget for the state, appropriate wisely and see that the funds were used properly for the intended purposes.
It is policy to work with the stakeholders of the community to continually improve the economy of District 19. A robust, diversified economy that does not depend on one source of revenue is very important. We will work to lessen the tax burden on small businesses and entrepreneurs to encourage investment and job creation. We will work with our communities and governmental entities to provide incentives for large businesses to locate here and grow and prosper with us as partners. Our economy is our collective financial lifeblood and we are all in it together, we will not hinder progress with excessive regulation or excessive taxation.